FTNYS Home - FPA Credential Renewal Application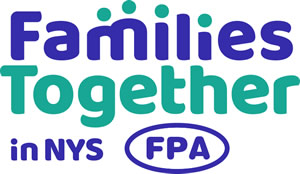 Family Peer Advocate Credential
                             Renewal Application
               For Currently Credentialed FPA Only
All New York State Credentialed Family Peer Advocates must renew their credential every two years. Before you begin thisrenewal application, please read the
FPA Credential Renewal and Continuing Education FAQ
. If you have any questions, please feel free to contact us at 
FPACredential@FTNYS.org
.
FPA Credential Renewal and Continuing Education FAQ
Family Peer Advocate (FPA-C) Renewal Application Instructions
 

FPA Credential Renewal Applications should be submitted no more than

90 days prior, and no less than 30 days 

prior to

the expiration date for your current FPA Credential.

(If your Professional Credential is expired more than 6 months, please contact our office for more information one reinstatement. Do not complete this

form.)

If you hold a Provisional Credential, please contact our office. Do not use this form.

Please visit the FPA Credential section of our website at

www.ftnys.org

for more information and copies of all forms and FAQs related to the FPA Credentialing process.




Please submit only complete renewal applications. Your application will not be reviewed if it is incomplete.

Once your application is submitted, it will take 4-6 weeks to review.

Contact usanytime for assistance by email at

FPACredential@FTNYS.org

or call (518) 432-0333 ext. 18.
The FTNYS Workforce Development Team
_ _ _
To complete the online FPA Professional Credential application you will need to download, fill out, and attach several documents. Below, we have provided you with the list of documents, including links for download where appropriate. These documents are also available for download within the application.
You will also need to submit the following documents in your application:
⦁    Documentation of Continuing Education (certificate of completion, agenda or a copy of the PowerPoint presentation/handouts) for each training activity.
Please sign-up or login to begin